Who Can Benefit from Industrial Vacuum Trucks?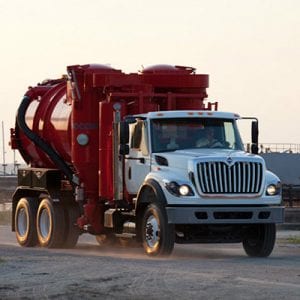 Industrial vacuum trucks and trailer-mounted units are categorized into a range of debris tank-equipped machines. Combination sewer cleaning, hydro excavation, and industrial vacuum units are all considered to be industrial vacuum trucks. These machines are also available in trailer-mounted configurations, which are smaller in size, but still provide powerful systems. Industrial vacuum trucks are characterized by high-pressure water and powerful vacuum systems that are designed to take on the toughest jobs.
The most common industrial vacuum trucks are combination sewer cleaning units, which are used by every municipality, public works department, and many contractors. These units are used primarily for hydro excavation, sewer sanitation line cleaning, catch basin and storm drain cleaning and containment pit maintenance.
However, these units are used in a range of industries and scenarios that those outside of the jobs are not even aware!
Construction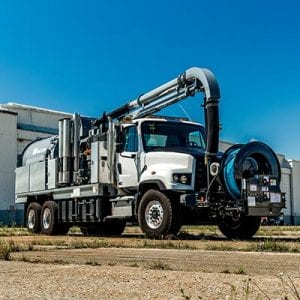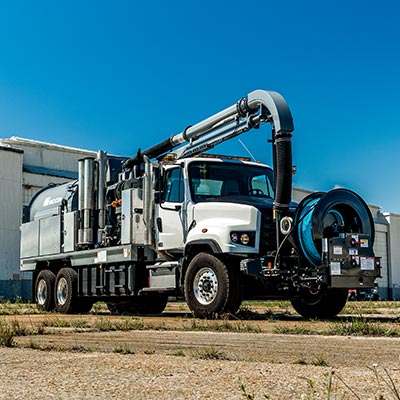 A growing trend in North America is the use of industrial vacuum trucks on the construction site. Hydro excavation trucks and trailers are ideal for precise excavation and underground utility daylighting. High-pressure water is used to break up the soil, while the powerful vacuum system removes the debris into the debris tank for later relocation or restoration. Performing hydro excavation with these units – often referred to as hydrovacs – is more precise and cost-effective. Hydro excavation does not cause damage to underground utilities, which is a common occurrence with traditional yellow-iron excavation equipment.
Other uses of this type of industrial vacuum truck in construction includes soil trenching, removal of debris, cold weather digging and piling hole excavation.
Oilfield Operations
Industrial vacuum trucks are a necessity in the gas and oil industries. Industrial vacuum trucks are used to dispose of water produced from hydraulic fracturing operation that occur in the oilfield. Vacuum trucks used in the oilfields are designed to decrease downtime and increase revenue.
Rescue Efforts
Though not often a marketed feature of industrial vacuum trucks, this machinery has been called in to assist with emergencies and rescue operations. These types of scenarios are most often trench cave-ins and building collapse recovery missions. However, you are sure to find a story here and there about how industrial vacuum truck operators have rescued several animals from storm drains and catch basins – ranging from kittens and birds to raccoons and alligators.
Spillage Clean Up
Industrial vacuum trucks are ideal for industrial spillage clean up. These units can work with both wet and dry debris. The Industrial Vacuum Truck and Trailer have specific features that hold these materials securely for proper disposal.
Disaster Clean Up
With their powerful capabilities, it is no surprise that industrial vacuum trucks are used for disaster recovery. These machines can remove debris quickly and with less labor than manual methods. In addition, combination sewer cleaning vacuum trucks are the only type of equipment that is designed to remove debris from catch basins and storm drains that could be causing flooding after natural disasters such as hurricanes and storms.
Learn More
Though originally designed for the wastewater and public works realm, industrial vacuum trucks have evolved to meet a range of demands in the construction, environmental, and industrial industries. To learn more about this equipment, contact us today! Our team is available to answer questions and assist you with locating the right equipment for the job!
Categorised in: Hydro Excavation, Industrial Vacuum Trucks
This post was written by Vac-Con