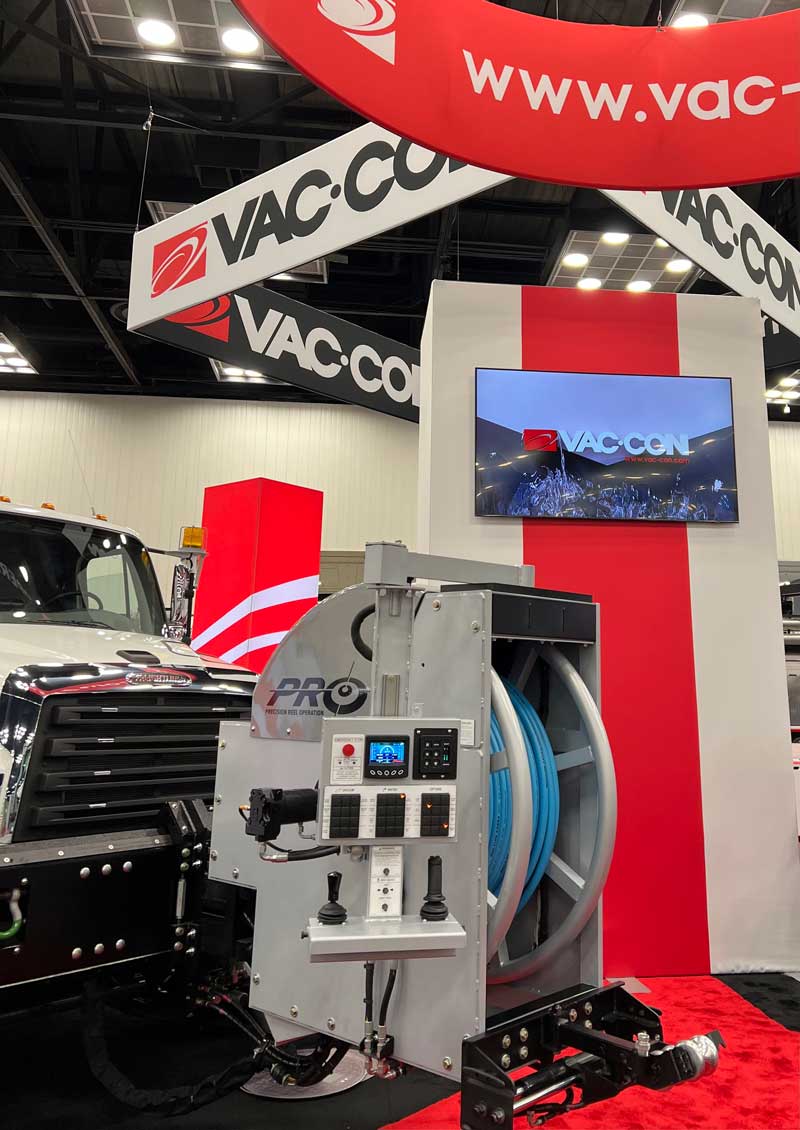 PRECISION REEL OPERATION
Vac-Con is proud to introduce the first of it's kind, patent pending, industry altering, game changing, PRO Reel. It's time to step up your game and go pro!
THE HOSE REEL
192-in. (16-ft.) of side-to-side traversing motion
Increased work area to 69.6 sq ft
Front-mounted camera for easy setup at the manhole
850-ft. x 1-in. hose reel capacity
THE BUILD
Bolt-on connection to chassis – no welding to chassis rails
Retrofit kit for legacy OPP units
All-aluminum design resulting in 500-lb. weight reduction
No outrigger leg
THE CONTROL PANEL
New ergonomic operator controls and adjustability
4 Rotational positions
8-in. Vertical adjustment
Arm rest at joystick
Footage counter display
90-degree rotation
Multiple locking positions
GREEN COVE SPRINGS, Florida, February 22, 2022 – Vac-Con, Inc. today introduced the PRO Reel – Precision Reel Operation – elevating combination sewer cleaning capabilities to a revolutionary level. Designed from the operator out, the PRO Reel provides unparalleled flexibility, coverage, and visibility at the heart of the job.