Vac-Con® Cuts through Tough Excavating Problems without Cutting Through Wires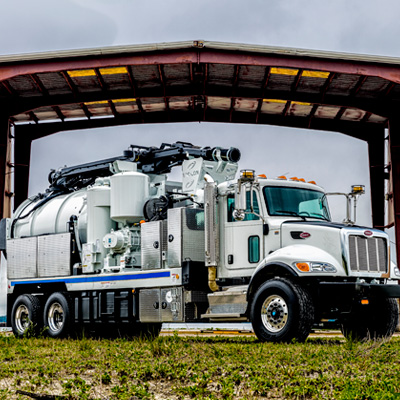 Our high power and high efficiency Hydro-Excavation machines make even the toughest excavating jobs easy and safe. Designed to power through all kinds of difficult terrain including frozen or unfrozen ground, Vac-Con® Hydro-Excavators deliver More Power to You®.
These non-destructive hydraulic excavating machines use pressurized water and a vacuum system to dig precisely and make visual identification of existing underground utilities like gas lines, fiber optics, T-1's, etc., so they can be easily avoided. Our Hydro-Excavating machines reduce the time on job by eliminating delays caused by cutting unexpected wires or cables, and it is much safer than mechanical excavation methods.
Vac-Con®'s Hydro-Excavator gives you the power for safe, nondestructive digging for municipalities, utility companies, and contractors.
The X-Cavator™
We designed the X-Cavator™ specifically for handling the toughest and most challenging excavating jobs. Based on our combo machine model, the X-Cavator™ is powerful, durable, and easy to operate. In addition, like any Vac-Con® machine, it is fully loaded with standard features and the industries best safety features.