5 Benefits to Hydrovacs for Utility Maintenance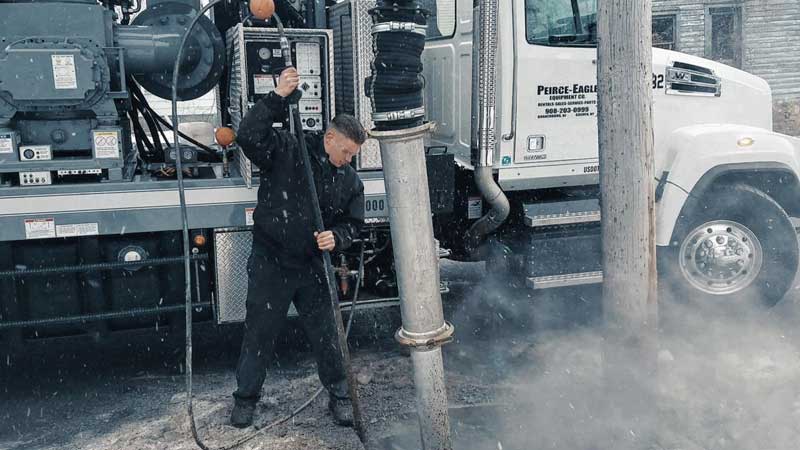 Hydrovac excavation is one of the newest methods of trenching. The traditional method of loosening and moving soil was slow, expensive, and had its own risks. With technological advancement, Hydrovacs came into existence and offer a range of characteristics and properties that 'out-excavate' traditional digging methods. As this technique is adopted by more construction, utility, and public works companies the benefits are evident. Vacuum excavation with hydrovac units offers users a non-destructive digging technique that drastically reduces the risk of damage or injury. There are several benefits of using Hydrovacs and vacuum excavation for utility maintenance.
Safety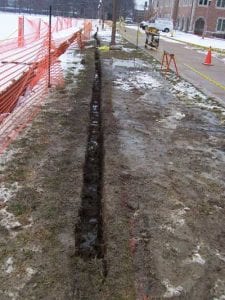 Hydrovac vacuum excavation is a non-mechanical process of breaking down and removing debris. It's environmentally friendly as well. Unlike manual digging with a shovel, hydro-excavation only requires the operator to use a pressurized water handgun to break up soil. This is a less physical and harsh operation on operators versus using a shovel. The risk of injury is reduced. In addition, water and vacuum are considered non-destructive, which means they will not damage existing underground pipelines and utilities. This is not the case with using equipment such as backhoes, trenchers or shovels, which can easily rip a part pipes, telecommunication lines, and fiber optics.
Cost-Effective
Vacuum excavation with hydrovac machines is cost-effective due to efficiency and performance. The minimalized risk of job site damage reduces the change of high repair costs. Damage will also result in time lost on the job or total job site shut down. No contractor or department has the resources for this.
Improved Technology
Thanks to technology. Getting things done is now easier than ever. The old-fashioned method of digging was time and labor-consuming. Hydrovacs are the advanced methods of digging the soil. Hence they have improved processes than the traditional method of digging the soil. They can perform several functions such as slot trenching, industrial installation projects, daylighting, plumbing projects, directional drilling, civil and urban projects, utility locating, and potholing. When compared with traditional methods, vacuum excavation is a more effective and safer option. As a result of the advancement and efficiency of hydro-excavation, oil companies and gas plants commonly use hydrovacs for their projects.
Reduced Risk of Damage to Existing Underground Utilities
The benefits of vacuum excavation with a hydrovac to underground utilities cannot be overlooked. Hydro-excavation does not have a high risk of damaging existing underground installations. Hydrovac trucks are designed to work without damaging utilities like cables, water pipes, and sewer lines.
The process of hydro-vacuum excavation involves the unit parked near the jobsite and soil removal via high-pressure water to break up the soil and vacuum to remove it from the jobsite into the unit debris tank. Unlike mechanical excavation which features large metal claws and buckets digging into the jobsite, hydro-excavation uses water and vacuum. Vacuum excavation with a hydrovac is a good option for any jobsite with existing underground infrastructure.
Hydrovacs Removes Wastes Efficiently
Vacuum excavation via a hydrovac is one of the most efficient methods of daylighting or excavating a jobsite. The vacuum power removes the dirt and debris from the jobsite and transports it into the unit debris tank. Less time is required to clean up the site after excavation as hydrovacs remove the debris efficiently, leaving less work to be done.
Endnote
Above are some of the benefits of vacuum excavation for utility maintenance. If you are considering what method of excavation to use, consider researching a hydrovac unit. Hydrovacs provide a non-destructive method of excavation. Vac-Con offers a comprehensive family of hydrovacs, vacuum trucks, and hydro-excavation machines. Our combination vacuum, water and hydrovac trucks are built by the employee-owners of Vac-Con and exhibit the best in quality and durability. They are guaranteed to serve your vacuum excavation needs for years and projects to come.
Categorised in: Hydro Excavation
This post was written by Vac-Con