New Titan Class Combination Machine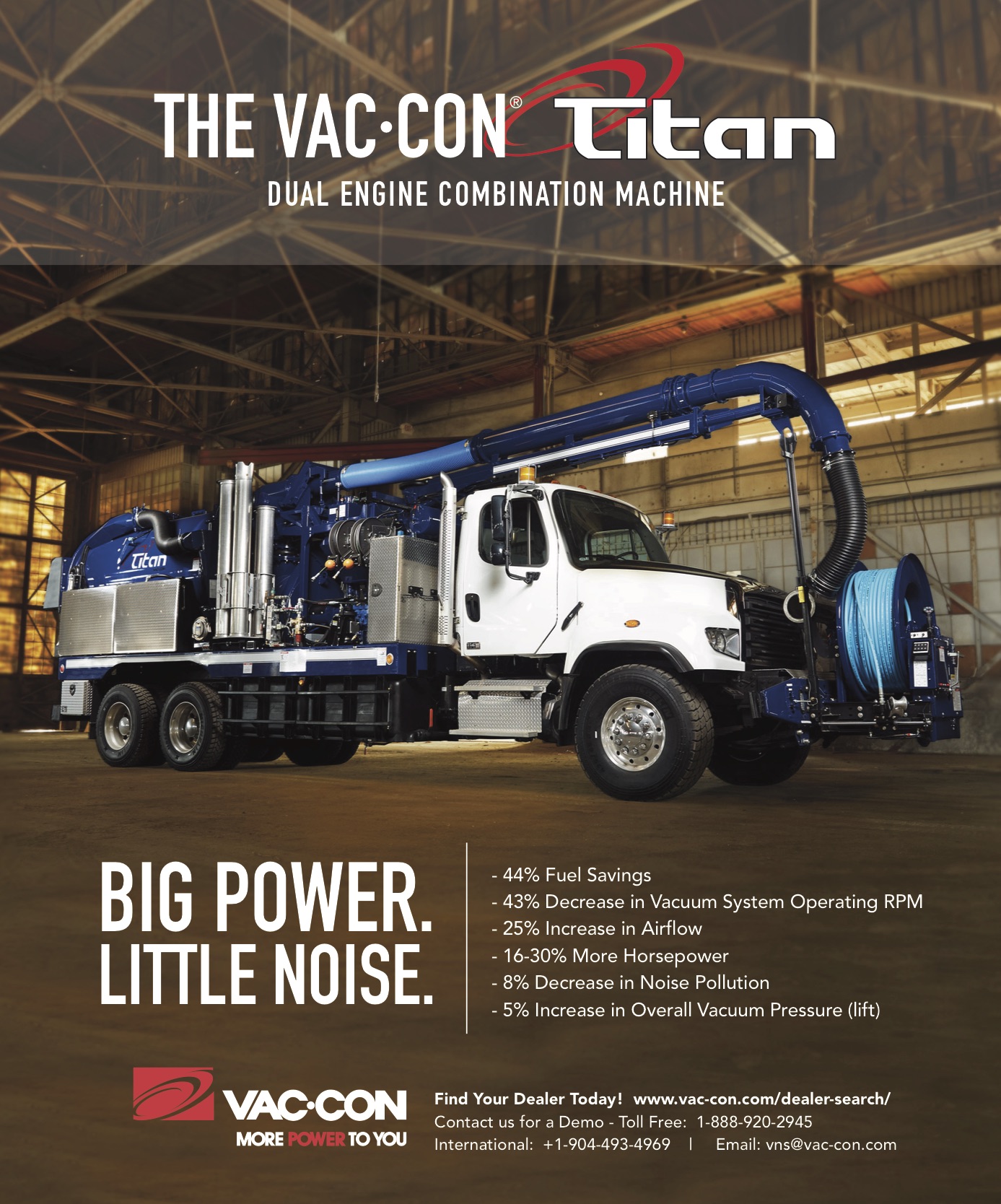 New Titan Class Combination Machine
WWETT 2018 Release
GREEN COVE SPRINGS, Florida – Vac-Con®, a leading manufacturer in the industrial vacuum truck industry, announced today that it has released the Titan™ Class Dual Engine Combination Machine.
The Titan, a truck-mounted combination machine, boasts new features only available from Vac-Con.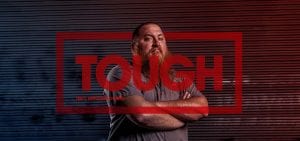 Dual Engine Drive System with Aeroboost™ Q Drive – Upgraded hydrostatic and auxiliary drive systems that operate the vacuum and water functions lower noise emissions and substantially reduce overall fuel consumption without sacrificing power.
Filtration and Airflow – Enhanced twin cyclonic separators, one located on each side of the truck, optimize efficiency and filtration.
3-Stage Fan – The Aeroboost™ 3-stage fan balances airflow, resulting in less turbulence and more power.
Water System – An upgraded water system features 1 ¼" plumbing and ball valves.
Aarcomm Wireless Remote – The new Aarcomm wireless remote is an integrated enhancement for use with the Omnibus™ Precision Power control system, vastly improving usability and efficiency.
"The Titan brings a new kind of power to users," said Darrell LeSage, President. Streamlined features engineered for optimal efficiency ensure that the power of our systems is elevated, while boasting a drastic decrease in noise emissions and reduction in fuel consumption. Additionally, the Titan will set the standard for combination machines in the industry."
Titan will be on display at the 2018 WWETT Show in booth 1061 and available for demonstrations and purchases.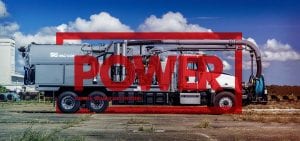 About Vac-Con®
Since 1986, Vac-Con® has manufactured more than 8,000 custom-built truck-mounted machines to serve public and private environmental markets worldwide. Therefore, our goal is to design and actualize the most powerful and reliable vacuum truck machines in the industry, taking care of our customers' needs now. Additionally, our global dealer network assists us in reaching all corners of the world, ensuring More Power To You. Therefore, for more information visit www.vac-con.com.
About Holden Industries, Inc.
Holden Industries, Inc. is an employee-owned corporation headquartered in Deerfield, Illinois. In addition, the parent organization of a group of diversified manufacturing companies, Holden is dedicated to profitable growth through capital efficient reinvestment and strategic acquisitions.
Holden strives to continuously improve the operational performance of all disciplines with principle focus of identifying the needs of its customers. In addition, developing innovative and cost effective products and services to meet those needs. Therefore, for more information, visit www.holdenindsutriesinc.com.
Vac-Con is a trade name of Holden Industries, INC.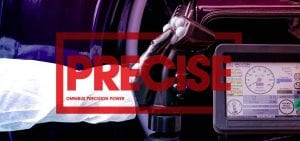 For further information, please contact:
Caroline Brown
Marketing Specialist
Vac-Con
Tel 1+904-529-1317
cbrown@vac-con.com
Tags:
Combination Machine
,
Titan
Categorised in: News
This post was written by Vac-Con