Hydro-Excavation and a New Standard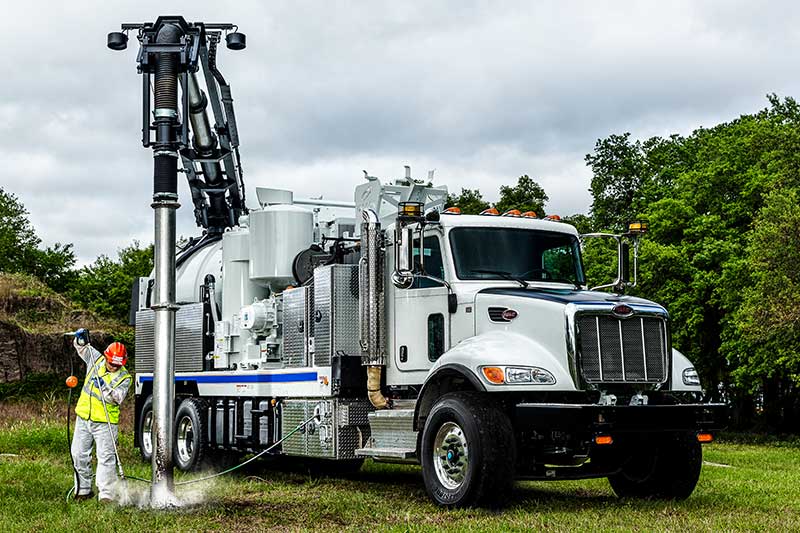 'Yellow Iron' equipment, such as backhoes and excavators, have owned the construction and earthmoving industries for decades. Though they are powerful enough to get the job done, these tools are losing footing as operator injuries and underground utility damages reach all-time highs. What company can afford either of those?
In an effort to restructure the operation of this equipment, non-profit organizations are building awareness with the PSA to "call before you dig," or ensure that you use proper locating equipment before sending in these heavy, earthmoving machines.
However, there is more that can be done than just making a call or hoping your locating equipment is accurate.
Still considered a newcomer to the market, especially in the United States, hydro-excavation will be the new standard for non-destructive digging and daylighting, as the industry has seen in regions such as Canada.
What is Hydro-Excavation
Hydro-excavation is a powerful system that employs high-pressure water and vacuum to excavate dry and wet soil. Though this water and vacuum can cut through tough soil, roots, and even concrete, it does not damage the utilities that are located under the earth.
Mitigate Risk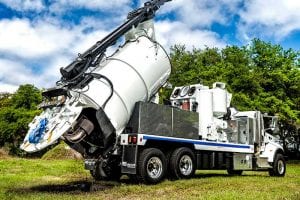 In 2017, over 400,000 excavation incidents were reported in North America. Heavy equipment and lack of follow-up or best practice techniques were to blame. However, these could have been avoided with the use of hydro-excavation.
As mentioned, hydro-excavation does not cause damage to underground facilities – in this lies half of the battle. With a reduction in utility damage, operators also receive the benefit of avoiding potentially disastrous scenarios, such as gas line breaks. Just this past month, a deadly gas line hit caused the devastation of a block of businesses in Durham, North Carolina, killing one person and injuring 25 more.
With the correct training of the use and functionality of hydro-excavation, operators can complete jobs efficiently and safely.
Efficient
Hydro-excavation is an efficient process. Operators utilize the high-pressure water to break-up the soil, while the vacuum power of the machine does the work of removing the debris from the area as it is broken off. Unlike traditional excavators that must dig through the earth, remove each section, dispose of elsewhere, at least for the time being, and back, hydro-excavation removes the soil by vacuuming it into the debris body of the truck. Once a job is complete, operators can dump the soil back onto the worksite, or remove from the site for proper disposal. Hydro-excavators gets the job done.
Cost Effective
Hydro-excavation is a precise form of excavating. Unlike traditional excavators that can disrupt the area around the specific worksite due to size and functionality of the equipment, a hydro-excavator machine can cut and excavate an extremely specific site. This is done with the high-pressure water handgun and an operator-friendly vacuum boom. Time is spent exactly where it needs to be, and nowhere else. In addition, as mentioned previously, a hydro-excavator removes the debris as the machine continues to excavate. This reduces the time an operator must take to dispose of soil and come back to the worksite.
An investment in a hydro-excavator machine will produce ROI in short time. Whether purchased new or used, truck-mounted or trailer-mounted, there are a range of options and price ranges for users to explore.
Interested in making hydro-excavation your new standard?
Tags:
hydro excavation
,
hydro excavation truck
,
hydro vac
,
Hydro-excavator
,
Hyrdo-Excavation
Categorised in: Hydro Excavation
This post was written by Vac-Con