5 Reasons Vacuum Trucks Benefit Municipalities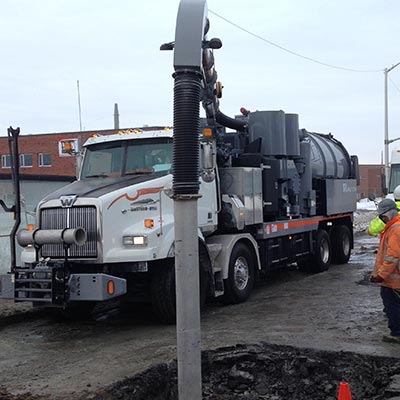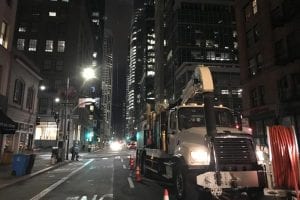 It's time to explore the new ways of non-destructive digging. This is what's going on in most municipalities as they are now looking for ways to reduce operational costs on their projects. Vacuum trucks happen to be one of the best machines for this purpose.
No wonder municipalities are now using them for a variety of projects, from excavating to sewer jetting to sewage removal or sewer cleaning, disposal, and many more. Below are some reasons vacuum trucks benefit municipalities.
Cost Savings
The traditional or conventional methods of excavation often require a large number of workers to do the site clearing and digging. On the other hand, vacuum trucks need only one or two operators to complete the task, thereby saving them costs like labor costs.
Efficient Operation
With these trucks, it means less downtime. They don't need to be transported back and forth to the operation site; they can easily be put back into operation as soon as the cleaning process is complete. Also, waste is captured directly into the truck's debris tanks, making it ready to be disposed of.
Time-Saving
Vacuum trucks can help save time on municipalities' projects than a traditional excavation method. By utilizing vacuum trucks, municipalities can do five times more work than what they would normally do with an old technique. Hence, they get to finish on time and even move on to other projects.
Versatility
Thanks to their versatility, hydrovacs don't only dig or excavate; they are well-equipped to handle all sorts of material from the ground. These trucks have tanks for debris and water. They can be used in cleaning debris, and they can also haul away large amounts of hazardous material. Their tanks can hold up to 1500 gallons of water and 2000 gallons for debris.
Utilizing Recycled Water
Vacuum trucks also feature a recycler function. A recycler provides the operator with the option to reuse water already in the vacuum truck system, which results in a multitude of benefits and helps operators save both water and money at the meter.
There you go! There are a host of benefits municipalities can get from using vacuum trucks to execute their projects. As seen from the above reasons, The new technique of excavation allows them to work efficiently while reducing operational costs.
Contact us today at Vac-Con to purchase any of our quality, and durable combination vacuum trucks and hydro excavation machines. Our products highly reliable are guaranteed to serve your municipal needs excellently, for an extended period.
Categorised in: Hydro Excavation, Industrial Vacuum Trucks, Sewer Jetting
This post was written by Vac-Con