What Are Hydro Excavation Trucks Used for?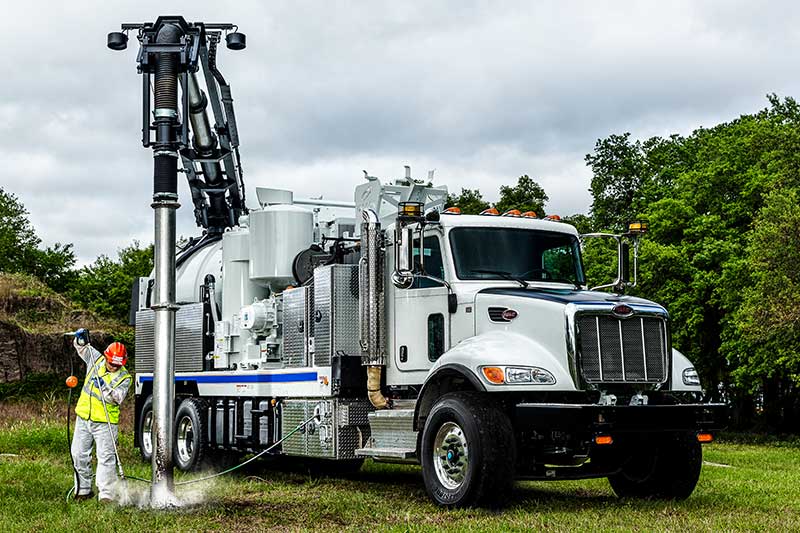 Hydro excavation trucks – commonly referred to as hydrovacs – offer a more reliable and effective way to excavate as compared to traditional methods of excavation. Traditional yellow-iron equipment and manual digging methods can easily be replaced by hydro excavation, bringing an array of benefits to users. Hydro excavation trucks use a combination of high-pressure water and a powerful vacuum to break up the soil and debris on site and immediately remove it by placing it into the debris tank of the unit.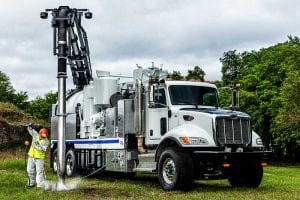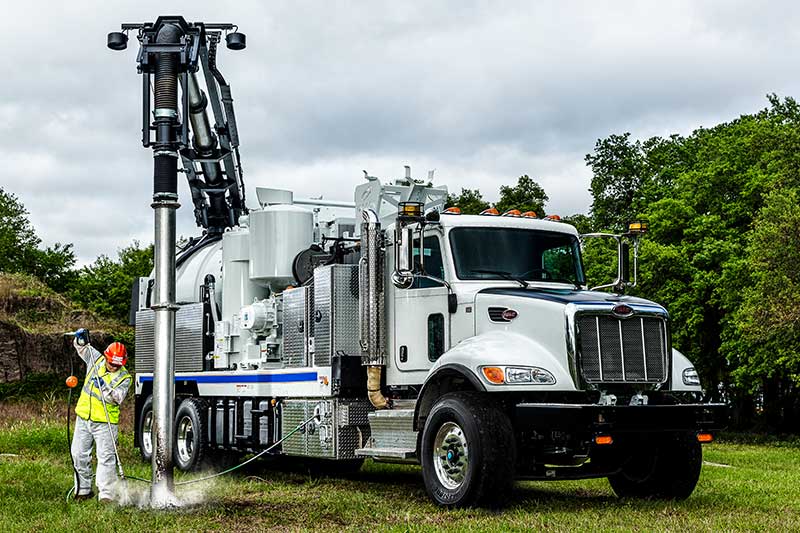 Hydro excavation eliminates the use of sharp or metal edges, which are at fault for the majority of digging incidents each year. Without these components, hydro excavation trucks and the technique of digging with water and vacuum mitigate the risks of damaging underground utilities. In regards to precision, hydro excavation is most often completed with a hand held 'wand' component that is used to break down the soil with water. This precision ensures that the only area of the jobsite being affected by the excavation is the exact site that needs excavating. Large, yellow-iron equipment often disturbs the area around the excavation, which can hinder productivity and overall job completion time. Hydro excavation requires less labor, backfill and restoration which results in a precise and cost-effective technique.
Daylighting or Exposing Utilities
One of the most common uses of hydro excavation is daylighting. This is the practice of digging to expose and locate underground utilities. During daylighting the hydro excavation truck will use water to break up the ground and the vacuum system to remove the soil onsite. The water and vacuum, if used properly, does not disturb or damage these existing utilities. Contractors often use this method to determine the vertical and horizontal location of underground utilities.
Soil Trenching
Hydro excavation trucks are also ideal for soil trenching. This process digs narrow trenches to install pipelines, cables, and various in-ground utilities. Using hydro excavation for this task ensures that only the area needing excavation is being affected with the precision that only hydrovac units provide. In addition, hydrovacs are able to do this job even on frozen surfaces, which is difficult for a backhoe or trencher. The hydro excavation truck gives operators the option to use warm water to break down the frozen ground and vacuum this into the debris tank. Hydro excavation is a more efficient and non-destructive method to soil trench.
Debris Removal
Hydro excavation trucks can easily remove debris and clean out structures without affecting surrounding areas or structures. Traditional excavation equipment features heavy, mechanical components that often need a range of room to work properly. The boom component on a hydro excavation truck provides the operator with more flexibility and maneuverability with commands at their fingertips to determine exactly where the boom needs to be – in both height and depth. Hydro excavation units can remove this type of debris in both wet and dry forms including rough debris such as rocks and sand.
Piling Hole Excavation
As mentioned, hydro excavation offers a type of precision in excavating that is not available with any other type of machinery. With this capability, hydro excavation trucks are used to dig holes of various diameters and depths to lay all types of pilings. Utilizing a hydrovac for this kind of project is the best option.
Cold Weather Digging
As previously touched on, hydro excavation can excavate even during cold and freezing weather conditions. Contrary to the capabilities of manual and traditional digging, cold weather does not restrict hydro excavation. Hydrovac units are equipped functions to excavate with heated water used to breakup frozen soil and get the job done.
Learn More
If you are interested in better understanding hydro excavation and all that a hydrovac unit has to offer your municipality or business, contact us today! Our industry experts are available to answer questions and help you select the equipment that is right for the job.
Categorised in: Hydro Excavation
This post was written by Vac-Con