Vac-Con Offers New HD Video Nozzle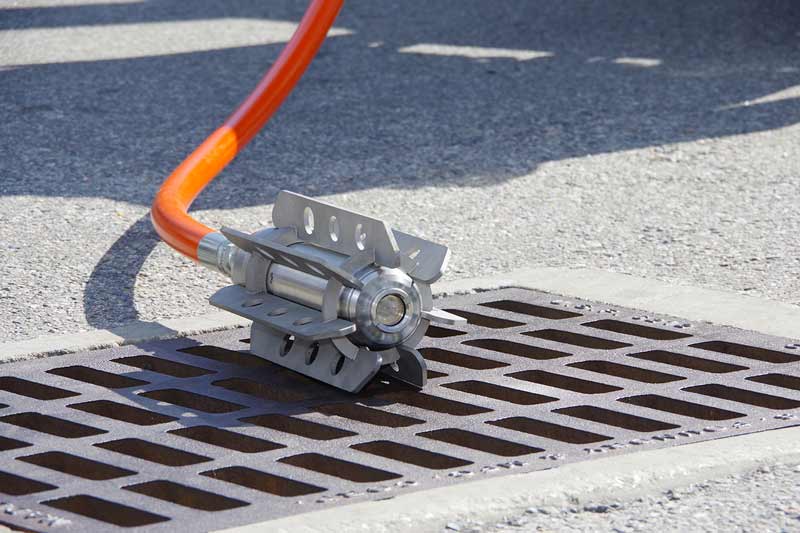 Sewer Robotics C70 Video Nozzle
Vac-Con announced today that it has entered an agreement with the manufacturer Sewer Robotics to be the exclusive North American distributor of the C70 HD Video Cleaning Nozzle.
The C70 HD Video Cleaning Nozzle is considered to be the latest in nozzle technology, and offers users a full kit of equipment with innovative features and viewing capabilities. The C70 boasts 8 interchangeable cleaning jets, double sapphire lenses, LED lighting, and a self-leveling HD camera for optimal video recording and clarity. The C70 is designed to jet pipelines ranging from 6 inches to 40 inches (150mm-1000mm).
"The C70 from Sewer Robotics is the ultimate in nozzle technology. We knew we wanted to offer this product to our end-users because it will provide exceptional cleaning capabilities, as well as high resolution video to determine the root cause of pipeline blockages and backups," said Todd Masley, Executive Vice President. "As the exclusive carrier for the C70 in North America, we are excited for the direction that this superior product will guide our parts and accessories business. We know our customers will find value and quality in the C70."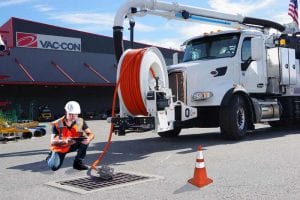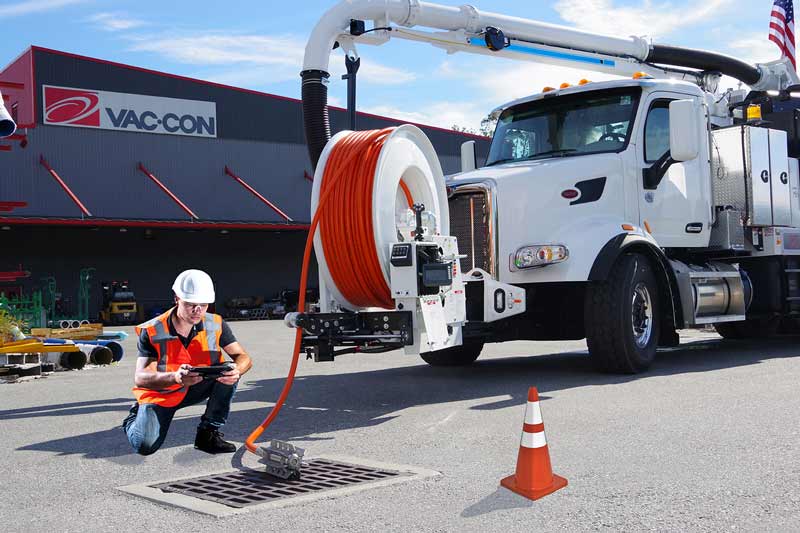 Designed to ensure durability and longevity on the job, the C70 is equipped with an 8+ hour runtime and is fully submergible. The C70 features a flow of 40-170 GPM (150-650 ltr/min) and operates at a pressure of 2,000 to 4,000 PSI. The Wifi-integrated nozzle allows for wireless video downloading to the included tablet, which also features GPS.
The C70 is offered in a protective case kit which includes the C70 nozzle, tablet, pipeline viewing software, jet inserts and battery charger. Optional accessories include various-sized skids that accommodate pipelines 6 inches to 40 inches, and a Cleaning Assessment Software that provides a quick status report and cleaning date and time.
The C70 is available through the Vac-Con Dealer Network.To find your dealer, please visit https://vac-con.com/dealer-search/.
About Vac-Con®
Since 1986, Vac-Con® has manufactured more than 8,000 custom-built truck-mounted machines, including vacuum trucks, to serve public and private environmental markets worldwide. Our goal is to design and actualize the most powerful and reliable machines in the industry, taking care of our customers' needs now. Our global dealer network assists us in reaching all corners of the world, ensuring More Power To You. For more information, visit www.vac-con.com.
About Holden Industries, Inc.
Holden Industries, Inc. is an employee-owned corporation headquartered in Deerfield, Illinois. As the parent organization of a group of diversified manufacturing companies, Holden is dedicated to profitable growth through capital efficient reinvestment and strategic acquisitions. Holden strives to continuously improve the operational performance of all disciplines with its principle focus of identifying the needs of its customers, and developing innovative and cost effective products and services to meet those needs. For more information, visit www.holdenindustriesinc.com.
A SUBSIDIARY OF HOLDEN INDUSTRIES INC
Vac-Con is a trade name of Holden Industries, INC.
Categorised in: Information, News
This post was written by Vac-Con