Neighborhood Clean-Up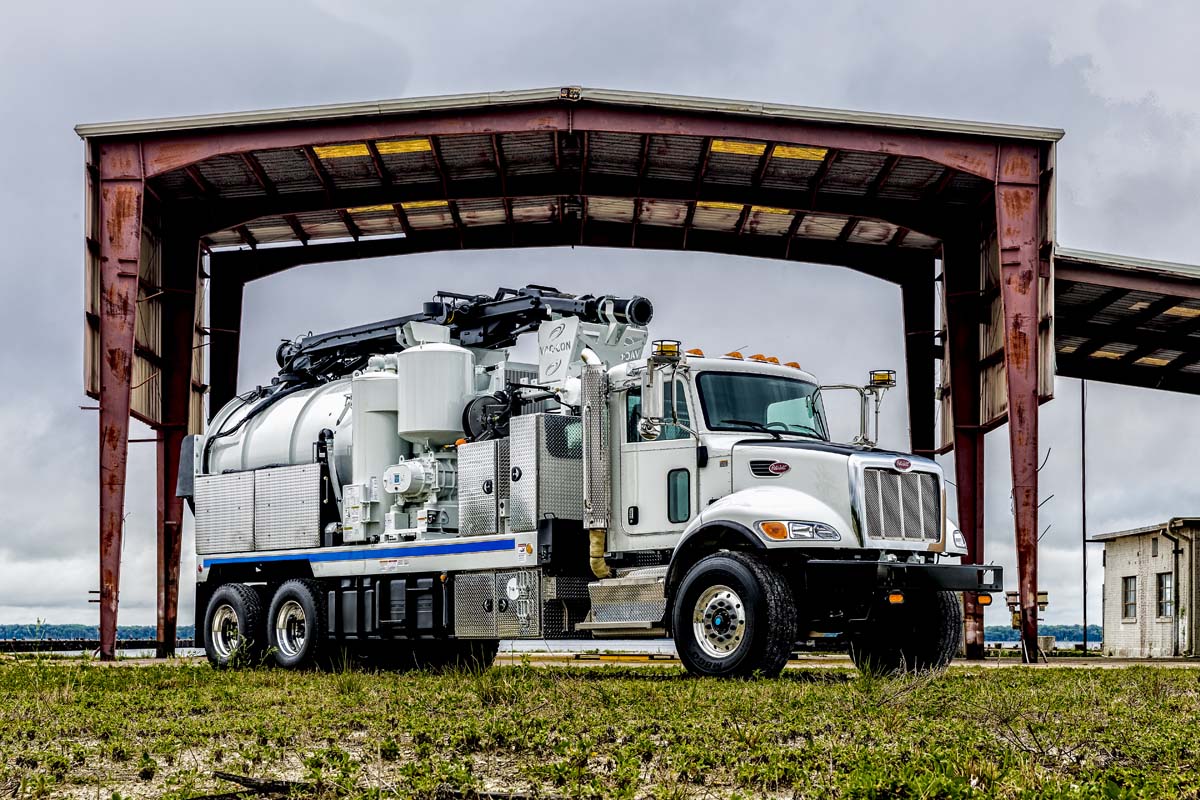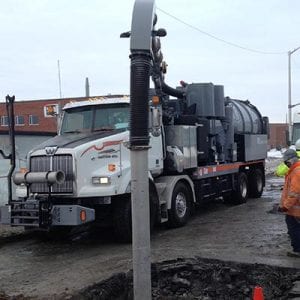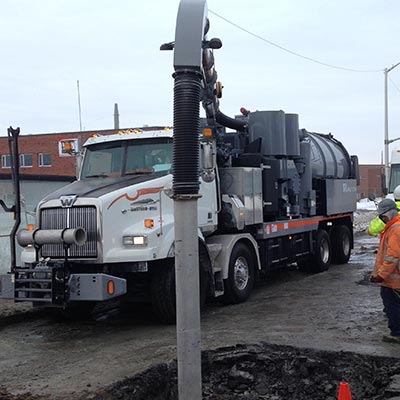 Not Your Mama's Vacuum
We're redefining the 'residential vacuum' – it's no longer the Hoover or Dyson, but rather the Vac•Con® and the Vector. This residential vacuum is crucial to the proper functioning of our neighborhoods, cities, and towns, and thus, our daily lives. Yet unlike a house vacuum, so few people are aware of this type of machine and just exactly what it can do.
Applications
We've broken down the potential applications for industrial vacuum, combination, and hydro-excavation machines below – though the possibilities are plethoric and always evolving!
Routine Maintenance – Probably the most common application for industrial vacuum combination machines is routine system maintenance. This includes the cleaning and unblocking of sewer, storm, and catch basin lines, which aids in mitigating the risks of damage occurring further down the road. Much like your vehicle, routine cleaning and proactive repairs will keep the system up and running for years to come. Underground utility line maintenance sustains the hydraulic handling capacity of the storm and sewer systems, and prevents pollutants from entering waterways. Frequent check-ups reduce lift station failures and stoppages, improve airflow and efficiency, and protect freshwater sources.
New Construction Prep and Clean-Up – Hydro-excavating is becoming a necessary component on construction sites, as its capabilities boasts efficient digging time, while not damaging underground utilities or the surrounding soil. Hydro-excavation machines, such as the X-Cavator, are used to assist in laying pipelines, trenching, and daylighting, using high-pressure water and vacuum to break-up the soil. Hydro-excavation is also ideal for jobsite clean-up as it allows for the removal of sediment and debris from all locations including the storm drains and sewer lines.
Emergency Response – Property damage caused by flooding, whether from storm water overflow or an issue with the drainage system, can be relieved with the vacuum power of a combination or hydro-excavation machine. Other clean-up scenarios that both truck and trailer-mounted vacuum machines can lend a hand include spill response and waste recovery. On rare occasions, industrial vacuum and combination machines have also assisted in rescue operations – think mudslides and flooding. We've had a number of survivors and rescue workers reach out over the years to tell us how our equipment saved lives! ***Vac•Con and Vector machines are not manufactured or marketed as emergency rescue vehicles, and should be used according to Standard Operating Procedures (SOPs) and with the utmost precaution at all times.
Vac•Con®
We offer only the highest quality and most durable equipment in the way of truck and trailer-mounted combination, hydro-excavation, industrial vacuum loader, and jetter machines. Our goal is to offer the best machines for your projects, always providing MORE POWER TO YOU. For questions, please contact us at our local number 888-920-2945, or for international inquiries at +1-904-493-4969.
Tags:
Vac-con
,
Vacuum Truck
,
X-cavator
Categorised in: Information
This post was written by Vac-Con