Vac-Con Introduces Recycling Feature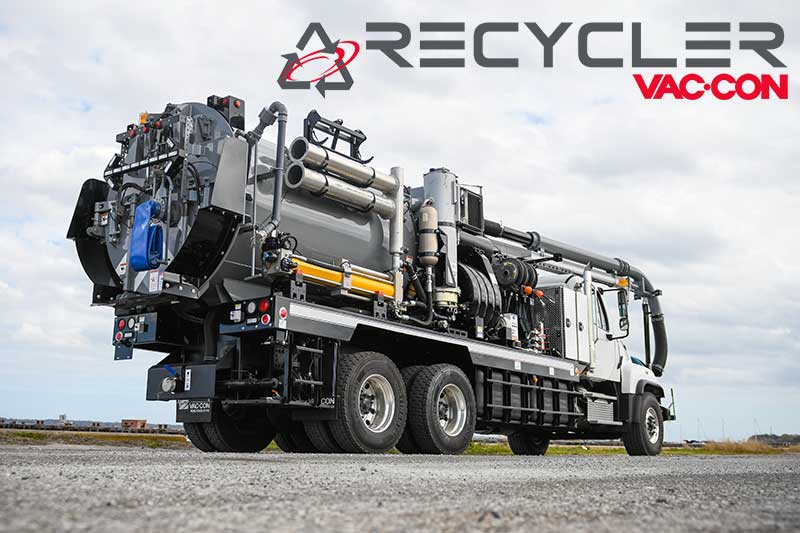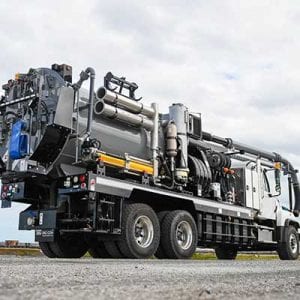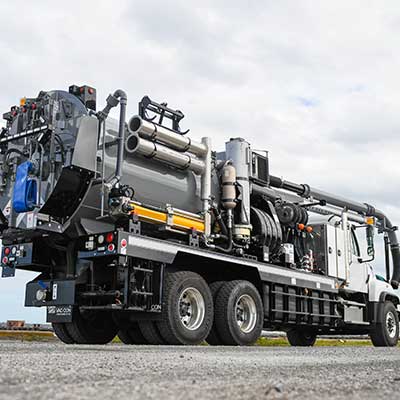 Vac•Con®, a leading manufacturer in the industrial vacuum truck industry, released the Vac-Con Recycler truck-mounted machine at the 2019 WWETT Show in Indianapolis, Indiana.
The Vac-Con Recycler is built from the renowned Vac-Con combination machine integrated with a proven recycling system feature. The recycling components include a 2-stage water filtration system with stainless steel first stage filter for removal of large particulate. The second stage filter is self-cleaning, and features a high-pressure backflush at 2,000 PSI.
The Vac-Con Recycler boasts water flows of 50 to 80 GPM. Water pressure can be activated or deactivated regardless of system RPM due to a hydraulic control located at the control panel.
The recycling system operates with fresh and recycled water. During recycling, water is used from the debris tank directly and does not enter the fresh water system. Fresh water and recycled water are completely separated and isolated from one another.
"The Vac-Con Recycler is the machine that operators have been waiting for," said Todd Masley, Executive Vice President. "Our team of engineers and production associates have worked tirelessly to bring the strongest and most efficient recycling unit to the market. We began this product design by first understanding what the customers in the field required and, consequently, what other recycling machines on the market lacked. This machine will revolutionize the way municipalities work. The time-savings and efficiencies that the recycling feature produces will bring year-round savings to departments."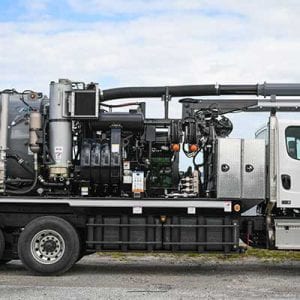 The Vac-Con Recycler can operate as a traditional combination machine by turning the recycling feature off, which gives the unit a wide range of applications. "Your day-to-day work will change in the field, but your equipment doesn't have to with the Vac-Con Recycler."
The Vac-Con Recycler is available in a Dual Engine or Single Engine configuration. The debris tank is offered in an 11-yard, 12-yard or 16-yard option. Fresh water capacity is offered up to 1,000 gallons. The Vac-Con Recycler is sold through the Vac-Con worldwide distribution network. You can find your dealer at www.vac-con.com/dealer-search/ or contact the team at 904.284.4200.
Categorised in: News
This post was written by Vac-Con