The Evolution of Hydro-Excavation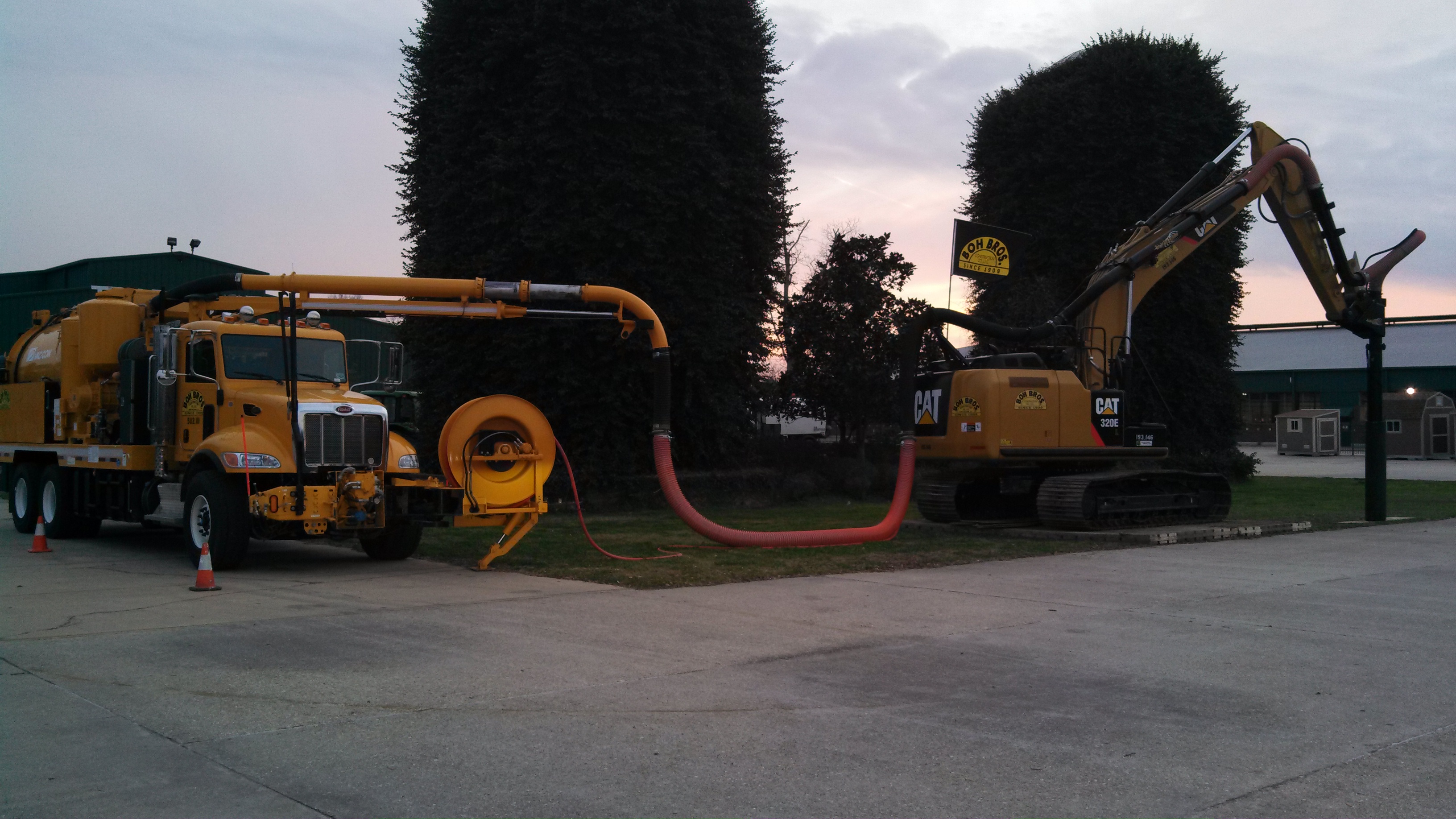 Modern hydro-excavation as we know it began in the late 1960s as a method to move or remove debris from around and within underground utilities. These machines can be truck or trailer-mounted and utilize high-pressure water and vacuum to clear soil and blockages.
Many times, hydro-excavation is categorized with public works operations including sewer, catch basin, and stormwater systems. However, hydro-excavation is finding its role in new territories as its precision and performance outperform the efficiency of traditional methods.

We've outlined the benefits of hydro-excavation as well as a range of jobs below that hydro-excavation machines are taking on, redefining their position in a variety of industries.
Why Hydro-Excavation?
Safety – Hydro-excavation offers a safer, more accurate method to lay or expose underground facilities and subsurface utilities, as the risk of hitting lines is dramatically decreased. In addition, less manual labor means less of a chance of someone seriously injuring themselves with traditional excavating equipment, such as backhoes and hand tools.
Efficiency – The precision of hydro-excavation minimizes required labor and is able to complete a job without excess work.
Economical – Not only does hydro-excavation allow for accurate and efficient labor saving the user money, but it also reduces the risk of additional repairs from damages often seen with traditional means of excavation.
Applications
Hydro-excavation machines are able to function as single systems as well as in-conjunction-with other heavy-duty equipment depending on the requirements and goal of the job.
Waste Water
Trough clean-out
Filter bed cleaning, sand or carbon
Treatment plant housekeeping
Water Departments
Manhole cleaning
Valve box cleaning and straightening
Utility locating
Meter box cleaning and relocation
Valve box and catch basin cleaning
Carbon filtration change-outs, filter-bed cleaning
Storm Water Departments
Culvert cleaning
Drywell cleaning
Electrical Departments
Drilling mud recovery
Potholing & horizontal boring
Underground utilities locating
Grounds, Maintenance, Traffic, & Sign
Digging & locating without damage to utilities
Wash bay clean-up
Fence & post hole digging
Street sign installation
Tree planting & landscaping
Wet slurry recovery from saws & jackhammers
Emergency Response
Spill response
Flood clean-up
Waste recovery
If you find yourself involved in any of the tasks mentioned, or in jobs that you think could benefit from hydro-excavation, we encourage that you continue to research the method, and determine the benefits of investing in a hydro-excavation machine.
Vac•Con®

We offer only the highest quality and most durable equipment in the way of combination sewer cleaners, industrial vacuum loaders, and hydro-excavation machines. Our goal is to build the best machines for your projects, always providing MORE POWER TO YOU. For questions, please contact us at our local number 888.92.2945, or for international inquiries at +1.904.493.4969.
Categorised in: Information
This post was written by Vac-Con