The Vac-Con Parts Department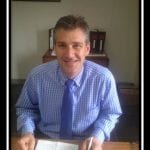 Brad Zangla, our Parts Manager is constantly fielding questions regarding our policies and procedures in his department of expertise, so here are a few FAQs that may ease your inquiring mind.
1. Q: What is Vac-Con's standard warranty?
A: Our standard warranty is 1-year, but we also have a 5-year warranty that covers debris tanks, vacuum compressors, and the auxiliary engine drive system. Additionally, we have a 10-year warranty on water tanks. All warranties are included in the standard truck price.
2. Q: Does Vac-Con offer a heavy-duty suction elbow?
A: Yes, it is available for all models. We have 2 options: a wear-back elbow and an alligator-back elbow. The wear-back is essentially a box over top of the existing elbow and the alligator is reinforced metal over top of the existing elbow.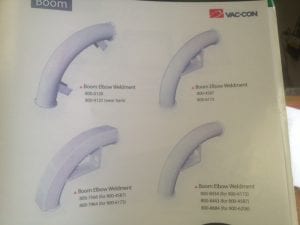 3. Q: Do I need an authorization # to return warranty parts?
A: No, warranty parts are simply sent back using warranty claims which are authorized by the factory. The only time you will need a return authorization # is if you are returning a new part back to stock, in which case you just need to give us a call and we'll get you a RMA#.
4. Q: Can I buy parts directly from Vac-Con?
A: No, we have a wonderful network of domestic and international dealers that you should contact directly.
Categorised in: Uncategorized
This post was written by Vac-Con